Asset Publisher
Asset Publisher
TOURISM
The Forest Divisions of Zielona Góra prepared many attractions, both for people who want to go for several hours walk and for these who prefer having picnics or spending a few days at the camp by the lake.
For the tourists, there wait a lot of hiking trails, bike trails and horse routs as well as places to rest – touristic shelters, tables and benches. There are also specially pointed places, where you can make a bonfire. They are secured in order to unable possible arising of fire. However, everyone should remember that Lubusz forests are the most endangered of fire Polish forests. That is why, except for appointed places and in the distance no closer than 100 metres from the forest, nobody can use open fire.

For lovers of beautiful forests views, the foresters prepared the lookout towers and platforms, and there are also planned the following places to be built. The highest 40 metres tower is located in The Centre of Forest Natural Education in Jeziory Wysokie in the Forest Division Lubsko.
www.facebook.com/oepl.jeziory.wysokie

fot. Jerzy Malicki

What is more, a worth seeing is unusual landscape of multicoloured lakes in the area of first world geopark in Poland, popular under the name Muskau Bend Landscape Park, that everyone can admire from the vantage points (also adjusted for disabled people). The towers are located along the geotrial called " Old Mining Area Babina" in the Forest Division Lipinki (www.geosciezkababina.pl). Part of the towers are of historical value, for example pre-war brick Tower at the Wilkanowska Hill located to the west of Zielona Góra. There are also available some Fire Towers. With the forestation of voivodeship equalling almost 50%, it is easy to check on our own how large is Lubusz "Green Sea".

Close to Łagów in "Pawski Ług" nature reserve, there is wooden platform, that makes possible to reach unavailable parts of muddy bog. Most of the people didn't manage to get to the middle of that marsh.
All paths and touristic trials are 2350 km long totally. They lead through the local forests and enhance people to safe practicing of different sports, such as cycling, canoeing, rowing, horse riding, jogging or Nordic Walking.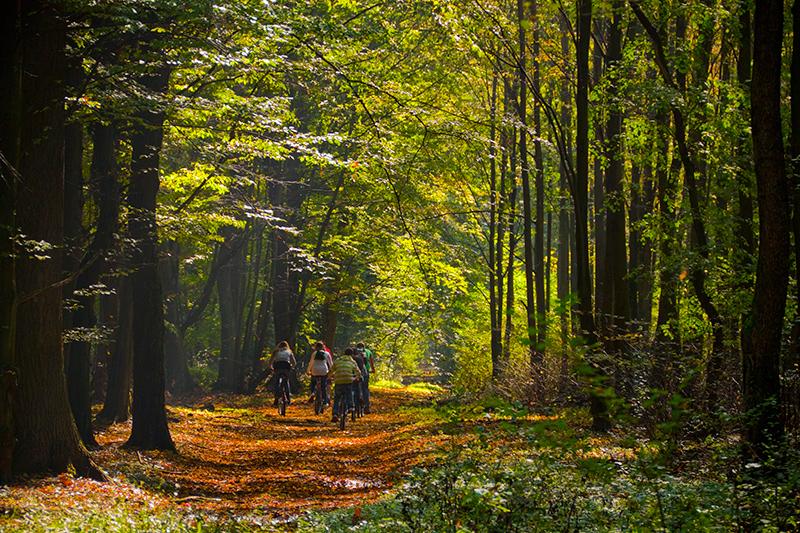 fot. Jerzy Malicki

More and more numerous group of tourists are cyclists and every year the number of them increases rapidly. Taking them into account, the net of bike trails was prepared. At the moment they are 740 km long. The cyclists more willingly use new macadam roads, which are ideal for farther bike trips.

The ones, who ride a horse will also find something for themselves. The length of all 34 horse paths equals 410 km. However, it is worth remembering, that in the forest you can ride a horse only along appointed trails.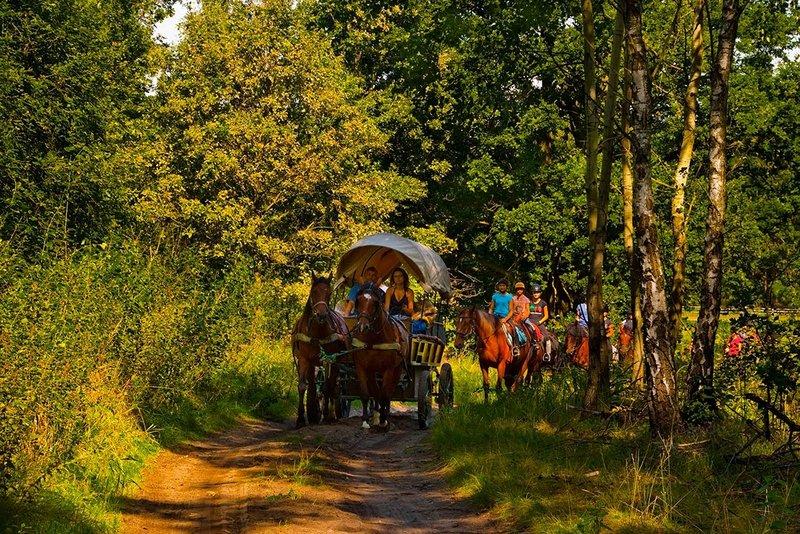 fot. Jerzy Malicki

For interested people, who want to know more about forests , there wait 40 educational trials prepared by the foresters. Their total length is 184 km. They will lead us in the most beautiful nooks of forests, let you know historical and natural news, as well as peculiar character of forester job.

All of mentioned you can get during a walk along the forest trials.
Resting in the forest concerns mainly contact with the wild, so moving around the forest is only allowed on foot or by bicycle, but driving through the forest by cars or other engine vehicles is only possible on public roads or forest ones specified by signpost pointing towards certain place.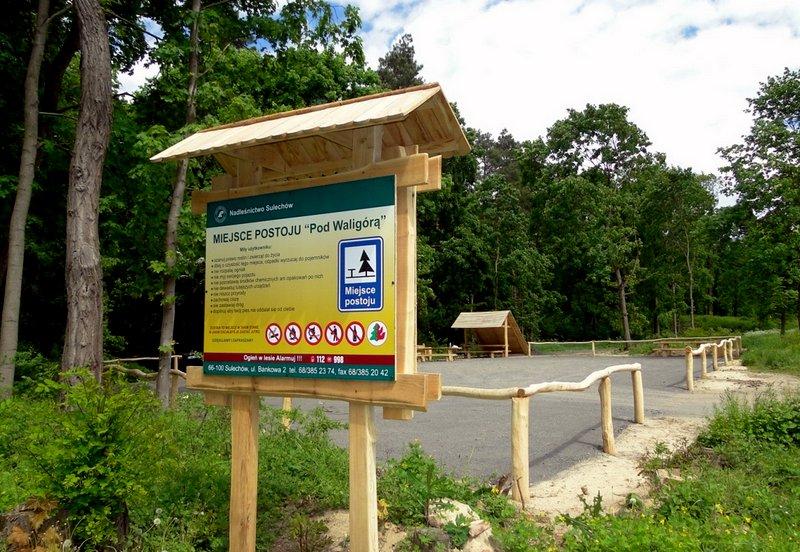 fot. Anna Niemiec

It is well known, that nowadays a car is a basic mean of transport, that is why for motorized drivers there wait forest car parks. They are most often located on the edges of forest complexes or near the most interesting tourist places. This year, there have already been created almost 30 new parking places, built of very hard and solid wood of black locust and new successive parking places are planned to be made. You can leave your car here and walk on food or ride a bike spending your time actively. Within the programme "Active Forest Sharing" Forest Divisions of Lubusz voivodeship planned a construction of 48 new parking places next year.

State Forests prepared also their own lodging place for tourists needs. In Poland, there are ready 4,5 thousand places in Vacation and Education Centres, guest rooms and hunter compartments. Detailed information about tourist base prepared by State Forests, you can find in Tourist Guidebook of Forests available through the internet site: www.czaswlas.pl.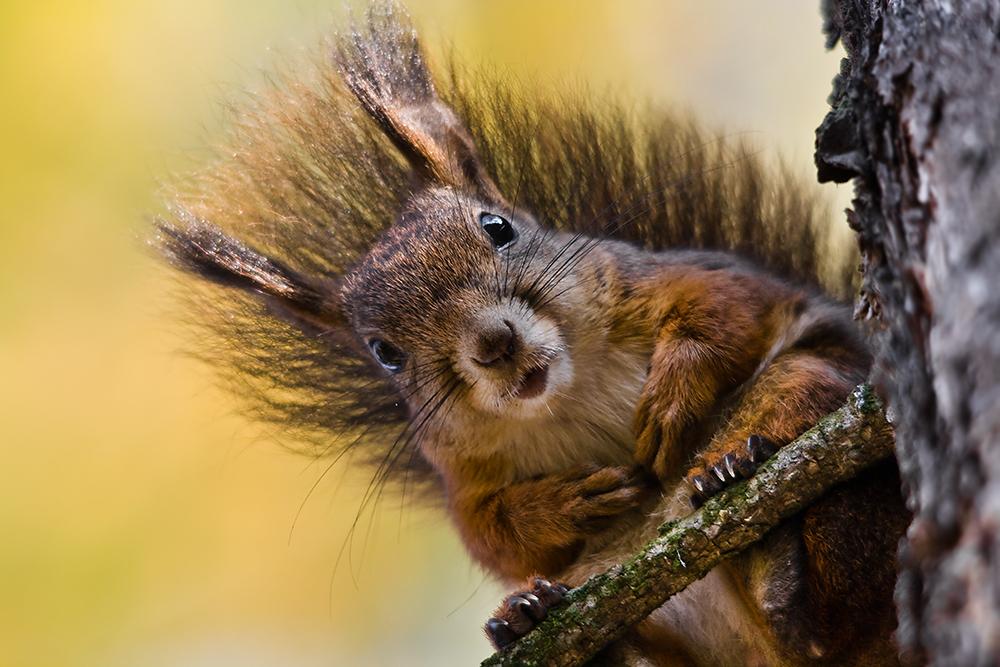 fot. Jerzy Malicki

Visiting forest we need to remember, that we are only the guests with a visit to its wild inhabitants!!
Marek Maciantowicz
Asset Publisher
Asset Publisher
Asset Publisher
Asset Publisher